RFID Integration

Two way Audio

Geofence
SOS

Customized Solution
Battery Backup

Reports
ON/OFF Status
Fuel Monitoring
Route Violation
Multi-Connections

Remote Control

Vehicle History on
Map

Alerts & Notifications

Over speeding alert

Live Tracking

Mobile App
Customized Solution
RFID Integration

Remote Control

Alerts & Notifications

Two way Audio
SOS

Geofence
Battery Backup

Reports

Live Tracking

Over speeding alert
Fuel Monitoring

Vehicle History on
Map
ON/OFF Status
Multi-Connections
Route Violation

Mobile App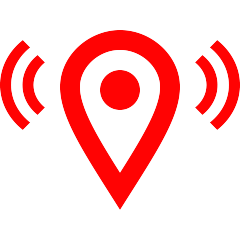 Live Tracking
EG Tracker GPS based vehicle tracking system for tracking your any vehicle location anywhere and at anytime. Live Tracking is an unique and innovative software feature that comes standard with Tracking devices.
This feature enables our customers to be see their vehicle move live on the map in real time. This feature is extremely handy for fleet managers and individual vehicle owners as this helps them keep a close eye on the vehicle to avoid abuse.
Geofence
EG Tracker, Get an alert when your vehicle crosses boundaries of predefines area. You can define a particular area, only in which your vehicle should travel. When Geo-fencing is on, as your vehicle crosses any boundary of defined area you can get an alert. At that moment you can see the current location of vehicle.
Alerts & Notifications
EG Tracker, The instant alerts and notification features ensures sending SOS / Panic alerts in case of emergencies even with no GPS signal. These alerts can be customized to various functions they are given below
Over speeding alert – Improvise on the driver safety and fuel efficiency.
Waiting Alert - Reduce fuel costs.
Geo-fence Alert - Monitor when your vehicles enter/exit a location.
Motion Alert - Identify unauthorized vehicle use with instant alerts.
Engine on/off Alert: Keep you track of vehicle start and off timing.
Battery- Power cut alert send to authorized number.
AC ON/OFF alert, Panic Button alert and Etc…
SOS
EG Tracker, This feature allows users to Press Panic button or SOS fitted in vehicle to get help in an emergency. Single press will send SMS or holding it for 3 seconds will make a call to predefined number/s. SOS Button enables the customer to transmit a silent distress signal when they are in critical situation like theft, accident or other dangers. As soon as the driver presses the SOS button, it triggers a message to fleet owner / manager via a SMS and Email as selected by the user in its preference.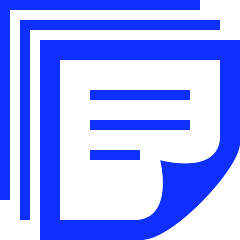 Reports
EG Tracker-comes with state of art MIS system which helps fleet managers or vehicle owners make effective decisions to support ongoing operations.
EG Tracker supports various Scheduled and On Demand Reports which users can run whenever needed or scheduled to run automatically with the results emailed to any number of recipients on a daily, weekly or monthly basis. A list of reports that EG Tracker offers is:
Odometer Report
Ignition ON/OFF Report
Drive Summery Report
Vehicle Summery Report
Waiting Time Report
AC ON/OFF Report
Software Customization
EG Tracker, We Provide Hardware and Software customized Solution in GPS Vehicle Tracking System.
Once we have a clear understanding of your vision and requirements for success, we use our industry-leading expertise, proven track record of product and service excellence and powerful network of technology partners to provide your company with a total business operation in GPS tracking and fleet management solution.
RFID Integration
RFID (Radio Frequency Identification) is the latest technology to be used for theft detection systems. Unlike EM (Electro-Mechanical) and RF (Radio Frequency) systems, which have been used in Logistics and Supply chain visibility, item level, inventory tracking, Students as well as Employees Attendance Tracking, Material Management, Access Control, IT Asset Tracking and etc.. for decades, RFID-based systems move beyond security to become tracking systems that combine security with more efficient tracking of materials throughout the library, including easier and faster charge and discharge, inventorying, and materials handling.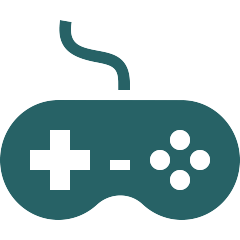 Remote Control
EG Tracker, This feature allows to fleet owners the ability to remotely immobilize a vehicle in case of theft or any other form of unauthorized use of a vehicle. This feature is easily accessible to authorized personnel via Mobile Text massage. This feature can also be used by simply sending a SMS from the authorized mobile phone.
With real-time updates of the location and movement of your vehicles, our system ensures updates of any change in routes or untimely utilisation. Our system also sends out instant alerts and helps you track the current location of the vehicle. Motion detection and stolen vehicle alerts via the mobile application.
Over speeding alert
You will be alerted of any unscheduled halts taken by the driver. You can also take the necessary action if there is any idle time lodged during transport of in case of thefts or vehicle misuse. Moreover, you can also keep a track of the vehicle speed, state border crossing and travel time for efficient performance. This feature send SMS alert when vehicle speed exceeds than predefined maximum speed limit.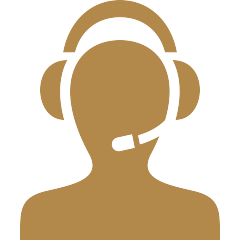 Two way Audio
EG Tracker, One of the niche features two way audio communication. EG Tracker- GPS Vehicle tracking system can be connected to a microphone and speaker for a seamless two-way on-demand communication setup. This feature allows users to talk to driver in real time or listen to the conversation happening inside the Vehicle.
Listen to the live audio or conversation happening near to device. Get exact location coordinates of the device based on GPS It also helps in anti-theft, as it calls your number in case of voice detection in your absence. Send back messages of the position where you are and you can open it in mobile
Multi-Connections
EG Tracker, By Using Relay you can monitor and control various connections configured when installations was done. This feature can also be used by simply sending a SMS from the authorized mobile phone. You can ON or OFF vehicle Engine, AC, Doors Open or closed status, Head lights Status and Etc
As per requirement we can provide various connections that will be control or monitor your Vehicle.
Mobile App
EG Tracker, Get an easy access to your Vehicle through specially designed application. We are providing you easy and smart application which will take you into your Vehicles account Dashboard and so you can track your vehicle with the help of your mobile as well.
Vehicle History On Map
EG TRACKER, Features is the Animated Map Replay Option that allows you to retrace a vehicle's route on a map screen for a chosen date and time. The map creates a bread crumb trail, allowing you to see the route the vehicle traveled. Each icon has an arrow that indicates the vehicle direction at the time of this particular GPS Position. When you click on an icon, a legend point appears. This point provides the time vehicle was at that GPS location, and the vehicle's estimated speed, directional heading and street address.
Battery Backup
EG Tracker – GPS Vehicle Tracking Device For added comfort with battery backups. If the vehicle battery goes dead, or someone unplugs the device, EG Tracker GPS Vehicle Tracking Device will continue to report for a period of time, depending on the device type.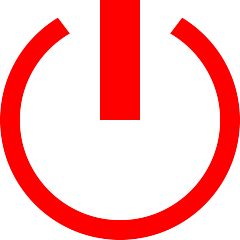 ON/OFF Status
EG Tracker, This feature allows users to know your vehicle ignition status is ON/OFF, when and where it was started and Stopped. Even, AC ON/OFF status report gives you AC usage in the vehicle. Avoid misuse of AC in Vehicle. It will reduce your fuel consumption.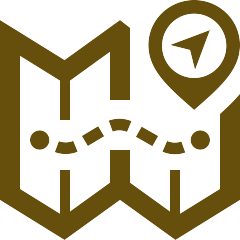 Route Violation
Get SMS alert when driver violates predefined route and go by wrong route. Avoids misuse of vehicles. You can define your desired route in server account. When route defined by you is get violated you will get an SMS alert. You can see current route of vehicle online and trace further moments of the vehicles carefully
Fuel Monitoring
EG Tracker, Based on the quantity of fuel re-filled and other parameters such as distance and road conditions, you can keep a reliable check on the consumption of fuel. This system also alerts you in case there is a change in trend of fuel consumption for better performance.
The high cost of fuel always has major impact on operating expense of any business. Fleet owners are always looking for technologies which can help them find ways to cut costs. EG Tracker offers various options for users to monitor fuel consumptions in order to take measures to cut fuel costs. Our fuel level sensor works with our GPS tracking device to send live fuel monitoring data to our server and help us do real time monitoring of fuel volume and fleet tracking.